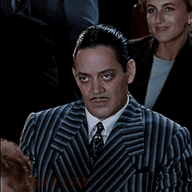 Grammar Fascist
Staff member
Dec 1, 2020
6,083
3,899
113
First off, I shudder at the title "Cowboys for Trump". I mean, how ridiculous can you get? But at any rate, here it is:
Federal prosecutors have offered Couy Griffin a plea deal to resolve his Jan. 6 riot charges.
Couy Griffin, the founder of the "Cowboys for Trump" group
who once stated his belief that Donald Trump was divinely chosen
to rule, appears to have had a belated change of heart. Griffin, a New Mexico county commissioner who
was charged
for his alleged role in the Capitol riot earlier this year, seemed to turn on Trump during a speech at a QAnon conference in Las Vegas this weekend. According to a video of the speech posted by Raw Story, he told the crowd:
"We supported President Trump because of his fight for justice as well, and for four years we cried 'Lock her up. Lock her up. Lock her up.' ... What did the president tell us? 'If I was in charge of the law, you'd be in jail.' OK, Mr. President, you were in charge of the law for four years. At the end of your four year time, the only ones that were locked up were men like me, and others like me, that have stood by the president the strongest."
Federal prosecutors
have offered Griffin a plea deal
in the hope of resolving his Jan. 6 misdemeanor charges.​
​
What's most pathetic about this is that it never, ever occurs to him that just MAYBE Hillary Clinton didn't do anything wrong and he in fact did.
Just staggering levels of cool aid drinking stupidity.