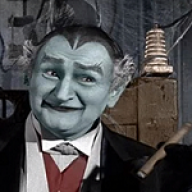 Dec 1, 2020
4,308
4,222
113
Canada health regulators announced that the government would allow physicians to request access to restricted drugs including psychedelics for their patients.
hightimes.com
Health Canada, the nation's health department, said that drug regulations were being amended based on new research into the therapeutic benefits of

psychedelics

.

"There has been emerging scientific evidence supporting potential therapeutic uses for some restricted drugs, most notably psychedelic restricted drugs such as MDMA and psilocybin," Health Canada

noted

in the

Canada Gazette

, an official government publication.

Under the amendment to federal food and drug regulations, physicians will be able to request access to restricted drugs on behalf of their patients through Health Canada's

Special Access Program

. Previously, restricted drugs including psychedelics were not available through the program.

The Special Access Program permits health care professionals to request permission to use unapproved treatments for patients with serious or life-threatening medical conditions. The program applies only in cases where conventional therapies have failed, are unsuitable, or not available in Canada. Patients are not permitted to request access to treatment through the program on their own behalf.