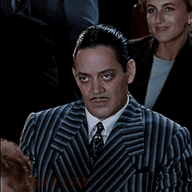 Grammar Fascist
Staff member
Dec 1, 2020
9,983
5,842
113
A member of the far-right Boogaloo Boys had admitted he traveled from Texas to Minneapolis in the wake of George Floyd's death and posed as a Black Lives Matter supporter while wreaking havoc on the city.​
​
Ivan Harrison Hunter
, 24, pleaded guilty Thursday to a single count of rioting. He admitted to firing 13 rounds from an AK-47-style rifle into the 3rd Precinct police station as rioters set the building alight in May 2020.​
Ivan Hunter admitted he fired shots at the 3rd Precinct police station the night it went up in flames during the Minneapolis riot, then shouted "Justice for George Floyd!"
Uh huh. Figures. It's ALWAYS projection and it's ALWAYS done by the Republicans.