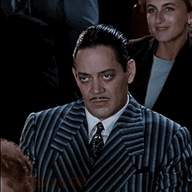 Grammar Fascist
Staff member
Dec 1, 2020
4,371
3,187
113
This guy...
The son of former New York mayor and Trump personal attorney Rudy Giuliani received no support for his bid to be the next governor of New York in a secret vote by local Republican leaders this week.​
​
According to the New York GOP, more people chose to abstain — 10% — than vote for Giuliani, who has described his views as "
very, very similar
" to the former president he served.​