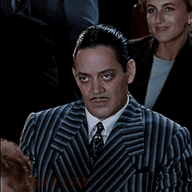 Grammar Fascist
Staff member
Dec 1, 2020
10,309
6,026
113
This is unreal.

So last November, my daughter gave my wife her Xmas list. Now, I was already in the process of building her guitar, so she didn't ask for anything much.

Among the list was this tie dye sweat shirt from American Eagle Outfitters. It was 25 or 30 dollars I think and I THOUGHT I ordered it.

Flash forward to a couple days before Christmas 2020 and it hadn't arrived. I looked all over my email but couldn't find where I had an order confirmation or anything of the sort. AEO being AEO, they didn't bill until they shipped, so I thought I had lost my mind and simply never ordered it.

I just got an alert on my cellphone. I look at it and it's an email from American Eagle Outfitters saying that my package had just been delivered. I look out on the front deck and by God, there it is.

Ordered November 19th, 2020. Just delivered. Freaking wow.