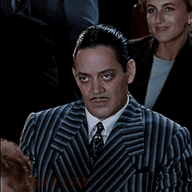 Grammar Fascist
Staff member
Dec 1, 2020
6,082
3,899
113
There.

I said it.

Here's why:

I'm sick of people harping on and on about the report that whoever handed him the gun said it was a "cold gun" and as such was not loaded. That is irrelevant.

Pointing a gun, loaded or unloaded, at anybody is stupid. Pointing a gun you THINK is unloaded because somebody said it wasn't without checking it yourself is stupid beyond words. Pulling the trigger on that gun is simply criminally negligent.

The litmus test for this is: I hand you my S&W 45 and tell you it's not loaded. Are you going to put that gun to your head and pull the trigger?

No?

Why not?

Because that's EXACTLY what Alec Baldwin did, only he pointed it at somebody else and pulled the trigger.