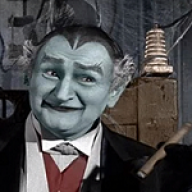 Dec 1, 2020
7,397
6,108
113
On May 15, 1921, the biggest solar storm of the 20th century hit Earth. Around 02:00 GMT that Sunday morning a telegraph exchange in Sweden burst into flames. Across the Atlantic, the same thing was going on in New York. Flames engulfed the switch-board at the Brewster station of the Central New England Railroad and quickly spread to destroy the whole building. During the conflagration, long distance telephone lines burned out in New Brunswick; voltages on telegraph lines in the USA spiked as high as 1000 V; and auroras were sighted by ships at sea crossing the equator. It was a Big. Solar. Storm.
The outburst happened during the lazy tail end of Solar Cycle 15, an unremarkable cycle that was almost over in 1921. Sunspot numbers were low--but it only took one. Giant sunspot AR1842 appeared in mid-May and started flaring, hurling multiple coronal mass ejections (CMEs) toward Earth. In those days scientists had never even heard of "CMEs," so they were completely surprised when the clouds of plasma arrived.

As one CME after another struck, Earth's magnetic field swayed back and forth, rippling with energy. Fires were a direct result. Physics 101: When a magnetic field changes rapidly, electricity flows through conductors in the area. It's called "magnetic induction." Early 20th century telegraph lines suddenly found themselves buzzing with induced currents. In Sweden and New York, wires grew so hot they ignited telegraph papers and other combustibles.