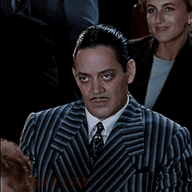 Grammar Fascist
Staff member
Dec 1, 2020
7,886
4,743
113
I know this isn't a sports site, but man this is just awful.
When Georgia Tech fired football coach Paul Johnson, I wasn't that surprised. He had a few good years in his tenure, but the option just wasn't ever going to take Tech any further.
Paul Johnson was the 4th winningest coach in Georgia Tech History.
They fired him to hire Geoff Collins. Geoff Collins is paid more than Paul Johnson was. His record so far over the three years he's been there?
9 wins - 23 loses
No Georgia Tech football coach has ever lost like that.
What's worse? Loss number 24 is on the way. Notre Dame is currently beating...let me rephrase that,
SLAUGTHERING
Georgia Tech 55 to 0.