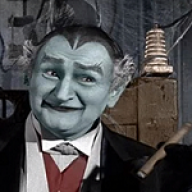 Dec 1, 2020
7,212
6,000
113
Sen. Elizabeth Warren (D-Mass.) on Monday unveiled legislation to create a wealth tax for high-net-worth households, furthering her efforts on an idea that was a central feature of her 2020 preside…
thehill.com
Sen. Elizabeth Warren (D-Mass.) on Monday unveiled legislation to create a wealth tax for high-net-worth households, furthering her efforts on an idea that was a central feature of her 2020 presidential campaign.
The bill, called the Ultra-Millionaire Tax Act, would create an annual tax of 2 percent on the net worth of households and trusts between $50 million and $1 billion and a tax of 3 percent on net worth above $1 billion. The rate for net worth above $1 billion would increase to 6 percent if a "Medicare for All" health care plan is enacted.
Is this where I feel bad for $50-million-dollar millionaires for having to pay 1 million a year?
Frankly, I see no downside.