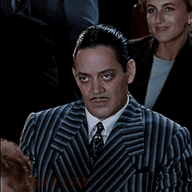 Grammar Fascist
Staff member
Dec 1, 2020
9,984
5,842
113
I'm absolutely stunned.
Fox News and Tucker Carlson, the right-wing extremist who hosted the network's highly rated 8pm hour, have severed ties, the network said in a stunning announcement Monday.​
​
The announcement came one week after
Fox News
settled a monster defamation lawsuit with Dominion Voting Systems for $787.5 million over the network's dissemination of election lies.​
​
Fox News said that Carlson's last show was Friday, April 21.​
​
Thoughts and prayers, asshole.
On second thought, scratch that. Fuck you.