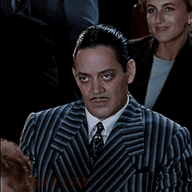 Grammar Fascist
Staff member
Dec 1, 2020
10,309
6,026
113
So back in 2018, a class action suit was filed against the Trump grifter family for yet another fraud. Trump had tried to force the class action into arbitration based on a contract the people had signed, but that has been denied by the appeals court in New York.
A federal lawsuit filed against the Trumps and their company in 2018 accused the real estate tycoon of repeatedly making false public claims about ACN and failing to disclose that he was paid millions of dollars to endorse the multilevel marketing company. The plaintiffs in the suit say they signed up to sell ACN's services and paid significant sums of money for the opportunity but saw virtually no income.​
​
The suit, backed by a nonprofit group critical of Trump, did not name ACN as a defendant but did seek documents from the company by subpoena.​
​
The 3-0 decision from the 2nd Circuit said that third parties can sometimes avail themselves of arbitration, which is generally seen as friendlier to large businesses than the courts, but that Trump's role here did not call for applying the arbitration clause to cover him, his children or his company.​
​
Federal judges rejected the former president's effort to force arbitration in a case alleging misleading marketing for the business services firm ACN.
www.politico.com
MAGA!!!
WINNING!!!
Not.