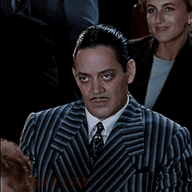 Grammar Fascist
Staff member
Dec 1, 2020
6,046
3,874
113
Well guys and gals, fellow sports fans, I know I'm not telling you anything you didn't already know, but this has gotten just off the fucking hook stupid.
While Donald
Duck
Trump was pushing his own brand in India
Trump promotes himself, not United States interest.
US President Donald Trump waves after attending 'Namaste Trump' rally at Sardar Patel Stadium in Motera, on the outskirts of Ahmedabad, on February 24, 2020. (Photo by Mandel NGAN / AFP) (Photo by MANDEL NGAN/AFP via Getty Images)
Trump promotes himself, not United States interest.
Again.
Coronavirus was making it's rounds killing more people in more places. So what makes that so stupid? Well, let's listed to the idiot in chief:
"The coronavirus is very much under control in the USA. We are in contact with everyone and all relevant countries."

Source
Then of course this happens:
As if that weren't bad enough, he goes on to say this:
"CDC & World Health have been working hard and very smart. Stock Market starting to look very good to me!"

Source
And then of course, this happens:
The Moron in Chief just can't keep his big mouth shut. He
CONSTANTLY
talks very loudly about shit he knows absolutely nothing about. This is a president that in his first three years has told 16,241 lies.
Folks, that's an overall average of 15 lies per day, every single fucking day for three years
STRAIGHT!!!
So now the white house is asking congress for 1.25 billion dollars to try to fight the outbreak.
Why? I mean, our Nimrod in Chief told us everything was under control. And why would he ask congress for it? He's stolen just about 9 billion dollars so far for his moronic wall of rusted pot metal that the fucking wind blows over 20 minutes after it's put up. Why not use some of that?
Because it's already in his own pocket, that's why.
Meanwhile, his "big trade trip" to India amounted to exactly fuck all. Nothing. Nada. Zip.
NOTHING
got accomplished but Trump once again making a complete ass of himself as usual.
God damnit why can't he just shut the fuck up!?!?