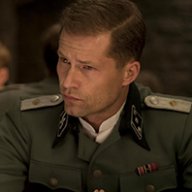 Dec 7, 2020
1,509
1,595
113
You guys aren't going to believe this shit.

So last night I finally get out of work. Traffic was all fucked up so I wound up going around my ass to get to my elbow. On the way I'm going down 120th street and see a Bronco's and I'm like Oh hell yeah. So I pull in and I'm sitting in line at the drive through. Order my meal - a bronco burger, some O-rings and a sprite- and I'm sitting about 3rd in line.

So as I move up to 2nd in line this guy comes out of the walk in carrying a bag chased by two employees. It turns into a pitched melee right next to my car. I get out of the car and start yelling at them and they all stop for a second and look at me. Then one employee says the guy stole the bag off the counter. I couldn't believe this shit. Three men fighting to the death over a fucking 7 dollar meal. Poor guy I guess had been starving and walked in and bidded his time and when he saw a chance to rogue some food he took it.

I gave the employee 10 bucks and told him to fuck off. I mean god damnit! Is that where we are? Chasing people down and beating them senseless over a fucking 7 dollar fast food meal?