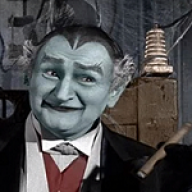 Dec 1, 2020
2,980
3,329
113
Original:
Dopo i 181 miliardi di ieri, oggi altri 209 verso 39 istituzioni richiedenti. Qualcuno sta incorrendo in margin calls che rischiano di tramutare la palla di neve in valanga? Due indizi: il contributo maggiore al balzo record dell'inflazione è arrivato dalle auto usate (credito al consumo)...
www.money.it
Translate from google:
It is not the deep red numbers of the indices that are scary, but what moves under the track. After the 181.8 billion in reverse repo kindly guaranteed by the Fed at zero interest to 28 financial institutions yesterday, it was repeated today. Another $ 209.25 billion at 0% against 39 bidders . In fact, in two days the Federal Reserve "lent" about 400 billion dollars to interest-free banks and collateral whose real mark-to-market seems to be implicitly priced in the crashes in progress. Translated further, someone in the last 48 hours had to cover something .