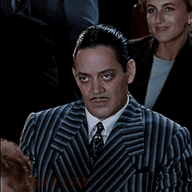 Grammar Fascist
Staff member
Dec 1, 2020
10,309
6,026
113
No, this is not a post about Star Wars, although I wish it were because it would be more fun.
The DOJ is preparing to sue the State of Texas over it's new abortion law:
The lawsuit is expected to argue that the Texas law illegally interferes with federal interests.
www.politico.com
The Department of Justice is planning to sue Texas as soon as this week, POLITICO has confirmed, a move that comes just days after Attorney General Merrick Garland said his department is exploring options to challenge the state's strict abortion law.​
​
While the lawsuit could come as soon as Thursday, it's possible the timeline will be pushed back, according to The Wall Street Journal, which first reported the Justice Department's preparations. The Biden administration has faced building pressure to act after the
Supreme Court allowed the law to take effect in a 5-4 decision.
​