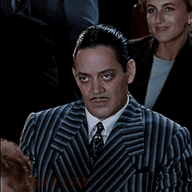 Grammar Fascist
Staff member
Dec 1, 2020
9,980
5,841
113
So first off, there's this:
Royal Marines forced US troops to surrender halfway through a training exercise in the Californian desert after taking out most of their unit.The commandos used

www.thetimes.co.uk
Royal Marines have defeated the US Marine Corps while testing a new formation during a fiery five-day exercise battle in California's Mojave Desert.​
​
The British marines joined forces with troops from four other nations to test the newly-formed Littoral Response Group (South) (LRG(S)) against the 'highly-equipped' adversary.​
And then the very next day, there's this:
The Marine Corps released a new plan Wednesday that says it must overhaul how it recruits and retains Marines, suggesting for the first time in decades that threats posed by China and other adversaries require personnel changes that could require some shrinking of the service to accommodate a new emphasis on keeping trained personnel.​
​
Gen. David H. Berger, commandant of the Marine Corps, said that he sees no alternative but to pivot away from a system that through multiple wars has prioritized massing a "young, physically tough, replaceable force" that was "not all that highly skilled."​
​
So I guess the Marine slogan should have been: "We're looking for a lot of replaceable men with the gullibility to be Marines" all along.