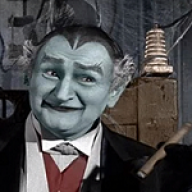 Dec 1, 2020
2,992
3,339
113
"He creates all these imaginary traumas to cloak his lies in."
taskandpurpose.com
Lt. Col. Richard Kane Mansir, a civil affairs officer based at Joint Base Langley-Eustis, Virginia, has had "serious, long-term relationships" with at least six other women over the last five years, while still married to his wife of 18 years, according to

a Daily Beast report

. The investigation was first reported by

Army Times

.
According to Army service records, Mansir has served with the 91st Civil Affairs Battalion, 75th Ranger Regiment, and Army Special Operations Command. He commissioned as a second lieutenant in 2003, and has received the Bronze Star, four Meritorious Service Medals, Joint Service Commendation Medal, and three Army Commendation Medals.

Throughout the relationships, Mansir reportedly lied about being on deployments, going so far as to provide at least one woman with deployment papers the Daily Beast said appear to be fake, and receiving the Silver Star. According to his Army record, Mansir previously deployed to Afghanistan in 2011 and 2012; he has also served in Kuwait, Mali and Germany, according to the Army, though they did not specify when. The Daily Beast reported he has not been overseas since 2014.

He has also not received a Silver Star, according to his record.
"He's got this playbook," one woman who was engaged to Mansir in 2017 told the Daily Beast. "He tells these lies about his dead children, about his [post-traumatic stress disorder], his deployments, and all the horrible things he's had to do. He creates all these imaginary traumas to cloak his lies in."