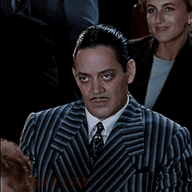 Grammar Fascist
Staff member
Dec 1, 2020
10,309
6,026
113
I finally made it to and from a Thargoid Titan. It was a very, very rough ride.
Being a total noob at this, I had no idea what to do once I got there. I'm supposed to farm materials but I'm not sure how to do it. I just wanted to see if I could make it in and out without dying.
I was beat up pretty bad on the way there by a multitude of Thargoids, so I'm launching repair drones nearly the entire time. It's a pretty long video, around 20 minutes, but to me it seemed like about 2 minutes because I was white knuckled the entire time.
Uploading still as I post this. It says it has about 30 minutes left to process. I'm sure it'll be longer than that for HD.