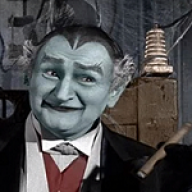 Dec 1, 2020
2,768
3,106
113
Sidney Powell, a pro-Trump election attorney who has filed so-called "Kraken" lawsuits in several states, on Wednesday pushed a racist attack against Senate Majority Leader Mitch McConnell's wife, Elaine Chao, who was born in Taiwan.Powell shared the racist tweet a day after McConnell belatedly...

www.rawstory.com
"So @senatemajldr decided to aid and abet the biggest criminal fraud and coup in history?!" Powell wrote in one tweet. She then retweeted a response to her initial tweet.
"Mitch IS married to China," the tweet said.
Married to China? The Russians aren't going to be happy