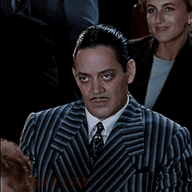 Grammar Fascist
Staff member
Dec 1, 2020
9,152
5,382
113
He portrays himself as a low-drama alternative to Donald Trump. His campaign launch was the picture of disorder.
www.politico.com
You only get one chance to make a first impression. Florida Gov. Ron DeSantis' was a glitch.​
The Florida governor announced his presidential campaign on Twitter Spaces, in an appearance meant to be a veritable launch hosted by an actual rocket man.​
But within seconds, it was clear that Tallahassee had a problem.​
The feed broke, connections got cut off, the hosts seemed confused. It was inauspicious. It also was a black mark on the candidate's supposed trademarks — expert organization and a comfort with the vanguard of modern media.​
​
Who knew that putting two of the most socially awkward people on earth with a history of self owns together would end in disaster?