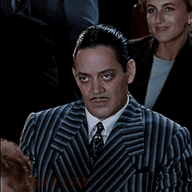 Grammar Fascist
Staff member
Dec 1, 2020
7,787
4,707
113
This is starting to make sense now with more and more revealed each day.


It's clear from these messages they were preparing for a fight. It's equally clear they were taking their cues from higher up.

I'm beginning to think it was Roger Stone the entire time, egging them on with fake antifa claims and word from Trump about invoking the insurrection act.

They also clearly say that Pence "appeared to check all the boxes".

It's like they were told exactly what to look for because as it happened it just verified the plans they had been told to make.