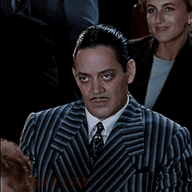 Grammar Fascist
Staff member
Dec 1, 2020
9,984
5,842
113
I'm leaving the old forum up until Friday just in case any of the old crew pop by. After that, I'll park it and try to forward the URL to here so that they'll hopefully get the hint. Also, feel free to copy any of your post there and transfer them here if you want.
Make no mistake though, guys: This is
THE LAST
hurrah. From here, we turn the lights off, lock the doors and walk away.
Special
BIG, HUGE, THANKS
to
@Capitalism_is_Theft
for ponying up the cash for this place. It wasn't cheap.
Thanks, man!