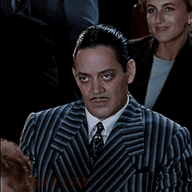 Grammar Fascist
Staff member
Dec 1, 2020
6,080
3,899
113
So here's the headline:
Republican Rep. Marjorie Taylor Greene on Friday invested up to $50,000 in the SPAC stock linked to Donald Trump's planned social media platform.
www.cnbc.com
And here's what happened: She knew, along with many others, that Trump was going to buy DWAC. So she and a bunch of others hurl their money into DWAC stock. Here's what happened next.
​
According to a public disclosure, the Georgia Republican purchased a stake in Digital World Acquisition Corp., or DWAC, on Friday. The stake is worth at least $15,000 but no more than $50,000.​
​
​
That triggered a buying mania among retail investors in DWAC shares over two days last week, which drove the stock up more than 800%. The SPAC was at one point the most traded name on Fidelity's platform, and the ticker DWAC has been among the most mentioned on Reddit's WallStreetBets chatroom.​
​
But based on DWAC's price fluctuations and when Greene said she made her investment, on Friday, it's almost certain she has lost money on the trade.​
​
On Friday, DWAC opened at $118.80 a share and dipped as low as $67.96 a share. It ended Wednesday's session at $64.89 a share. That means, at best, Greene has lost about 4.5% on her investment.​
​
Greene's office offered little clarity on the trade when asked for comment Wednesday morning.​
​