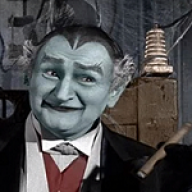 Dec 1, 2020
5,494
4,994
113
Campaigners say government going backwards by targeting 'lifestyle' users of class A drugs with tough criminal sanctions

www.theguardian.com
Middle-class drug users are to be targeted as part of a 10-year strategy to be announced by Boris Johnson's government with a heavy focus on war-on-drugs-era punishment.

So-called "lifestyle" users of class A drugs face losing their passports or driving licences under proposals designed to target wealthy professionals who the government will argue are driving exploitative practices with their demand.

Police officers will be handed powers to go through drug dealers' phones and contact their clients with warnings about drug use in a bid to spook them into changing their behaviour.
While the world realizes the waste of resources the "war on drugs" cost, Boris fancies himself a Chancellor Adam Sutler (V For Vendetta)