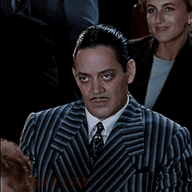 Grammar Fascist
Staff member
Dec 1, 2020
6,083
3,899
113
They do. They truly do. They've taken a very, very simple operation (installing a game) and made it pretty much rocket science.
Today is my autistic son's 9th birthday. He wanted Minecraft. I've just spent the last hour and a half trying to get it installed. Here's why:
I had wanted to create a Microsoft Store account in his name. Then I wanted to use parental controls on it to limit what he could get into. Turns out, you can't do that. So then I had to log in with my account to get the game, which of course opens up with all of my credentials and settings.
When I read the "how to" from Microsoft, nothing I wanted to do - which was simply install a game on my son's computer but limit who could access it when he played it - is simply not possible.
You make a game for ages 7 and up and you can't pull that off? Seriously?
It used to be simple:
You got a disk / file
You installed it
You ran it
And it ran under the permissions of the current user.
Not anymore. Microsoft in it's infinite wisdom has decided that only adults should have accounts and not the kids they make the games for while at the same time limiting the settings abilities of those accounts to where what you set for the app doesn't apply to the user on the system at the time.
Technology was supposed to make things easier. Microsoft has gone the other way and made the easiest of things nigh on impossible.