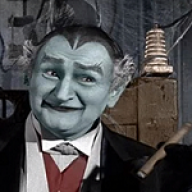 Dec 1, 2020
7,212
6,000
113
Sigurdur Ingi Thordarson admitted to an Icelandic newspaper that he lied about being asked to hack computers in order to get immunity and misrepresented his ties with the Wikileaks founder.
thewire.in
The United States' Department of Justice's case against Wikileaks founder Julian Assange took a serious hit last week after a key witness admitted that he fabricated accusations in order to get immunity. Though these revelations were made public by an Icelandic newspaper on June 26, the mainstream media in the US has largely chosen to ignore them.

According to the bi-weekly Stundin, the witness, Sigurdur Ingi Thordarson, "has a documented history with sociopathy and has received several convictions for sexual abuse of minors and wide-ranging financial fraud". He was recruited by US authorities in order to build a case against Assange, and misled them into believing he was a close associate of the Wikileaks founder. In reality, however, he had only "volunteered on a limited basis to raise money for Wikileaks in 2010 but was found to have used that opportunity to embezzle more than $50,000 from the organisation", the Icelandic newspaper reports.