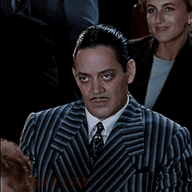 Grammar Fascist
Staff member
Dec 1, 2020
10,308
6,026
113
This is a good one.
The team over at Last Week Tonight decided to see if they could get some completely bogus products on the air. The whole thing is a stab at "sponsored content" on news shows and websites that often push products that seem too good to be true. And they usually are.
So what they did was make up some completely bogus products, cited some technology that was completely made up and does not exists, and paid to put them on local news channels.
They were amazed by not only how easy it was to do, but how cheap it was to do it. They paid $2,800, $2,650, and $1,750 for three TV slots for their products. All were taken without question. What's more disturbing is that none of them, even though they were COMPLETELY BOGUS, looked that out of place at all.
That should scare just about everybody.