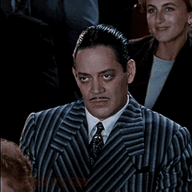 Grammar Fascist
Staff member
Dec 1, 2020
5,413
3,616
113
Typically, Christmas is easy. My wife says, "get what you want" and then she gets what she wants. We ask the kids what they want, and boom. Done.

But this year is different.

This year my wife said, "Find us some new, quality towels."

OK. No problem, right? In the words of the great Jeremy Clarkson, "How haaaaaaaard could it beeeeeee"? The world of towels is a world of shit. There's no other way to sum it up. I've been looking at towels for two days now. Apparently, they're all made in Bangladesh and they all suck.

No wonder she put this on me. I bet she looked for about 20 seconds, said, "bump this" and handed it off to me. God is going to get her for this one day...