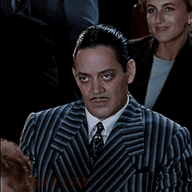 Grammar Fascist
Staff member
Dec 1, 2020
9,980
5,841
113
I've agreed with several of his stances in the past, but the more time goes by since the dems got their ever-so-narrow majority, he's become a bigger and bigger obstacle to getting anything done.

Now, apparently, he thinks that rather than getting rid of the filibuster and getting things done, that the republicans will work with him if he just asks nicely.

This despite the fact that McConnell has said that he is 100% dedicated to stopping Biden's agenda regardless what it is.


I'm fast approaching the point this jerk should be kicked out of the democratic party. He's been nothing but a stick in the mud since Biden was sworn in.