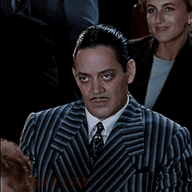 Grammar Fascist
Staff member
Dec 1, 2020
9,152
5,382
113
This guy needs to learn the rule of holes: when you're neck deep in one, STOP DIGGING.
Rep. George Santos has named himself the treasurer of his campaign committee, marking the latest twist in a monthslong saga over puzzling filings his campaign has made with federal regulators.​
​
The
new filing
, made late Friday afternoon with the Federal Election Commission, comes a little more than a week after federal prosecutors unveiled a 13-count criminal indictment,
charging the New York Republican
with wire fraud, fraudulently obtaining Covid-19 unemployment benefits and lying about his personal finances on forms he submitted to the US House of Representatives as a candidate. He has denied wrongdoing and
pleaded not guilty
to the charges.​
​
At the time that Olson was added as treasurer, the address associated with him and Santos' campaign was that of a mixed-use apartment and commercial building in Elmhurst, New York, where the congressman's sister had resided until earlier this year.​
​
Earlier this month, the Citizens for Responsibility and Ethics in Washington watchdog group,
lodged a complaint
with the Federal Election Commission questioning Olson's existence and asking the agency to investigate whether the campaign had potentially violated campaign finance laws with filings that listed that person as treasurer.​
​
So here comes yet another charge in about 5 to 8 weeks.