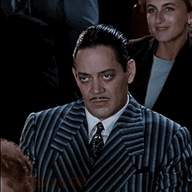 Grammar Fascist
Staff member
Dec 1, 2020
4,369
3,187
113
I actually didn't know about this until I just saw an ad from a law firm about it.
Apparently, Fortnight and Epic Games settled a class action lawsuit over loot boxes for 26.5 million dollars.
I can't remember who brought this up a couple years ago, but I'm sure it was someone here.
They got sued because people thought that getting good prizes from loot boxes was misrepresented.
Turns out, they were right.
So now anybody that ever bought a loot box can claim up to 50 dollars cash or in game credits.
Makes me wonder about all these other games like World of Tanks, War Thunder, World of Warships and others that sell loot boxes.
Fortnite and Rocket League players can receive up to $50 or in-game credits thanks to a $26.5 million settlement resolving an Epic Games class action lawsuit.
topclassactions.com