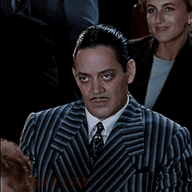 Grammar Fascist
Staff member
Dec 1, 2020
9,980
5,841
113
When Liz Cheney took the floor, all the republicans began to file out of the chamber. In much the same way they didn't want to watch any of the videos of the January 6th insurrection by turning their heads away, they chose not to hear her final speech as the number three republican in congress.

Why?

Simple: it's the truth. And today's GOP and the truth are no longer compatible.


I have no love at all for anyone named Cheney, but remember this speech. It will go down in history and the last gasp of what was left of republican leadership.