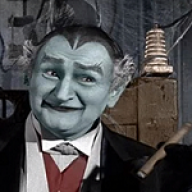 Dec 1, 2020
4,284
4,208
113
"We're now approaching the technological threshold where the little guys can do it to the big guys," one researcher said.
www.nytimes.com
"During the time for public comments, a local man, Christopher Howell, said he had concerns about a blanket ban. He gave a surprising reason.
"I am involved with developing facial recognition to in fact use on Portland police officers, since they are not identifying themselves to the public," Mr. Howell said. Over the summer, with the city seized by demonstrations against police violence, leaders of the department had told uniformed officers that they could tape over their name. Mr. Howell wanted to know: Would his use of facial recognition technology become illegal?
Portland's mayor, Ted Wheeler, told Mr. Howell that his project was "a little creepy," but a lawyer for the city clarified that the bills would not apply to individuals. The Council then passed the legislation in a unanimous vote."
Bwahahahahahahaha