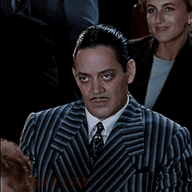 Grammar Fascist
Staff member
Dec 1, 2020
9,984
5,842
113
I have to admit, I've never heard of a sentence like this before for even a brutal rape.
Actor
Danny Masterson
was sentenced on Thursday to 30 years to life in prison after he was convicted on two counts of rape earlier this year in a Los Angeles courtroom, according to Deputy D.A. Reinhold Mueller of the Los Angeles District Attorney's Office.​
​
Most murderers don't even get that level of sentence. I don't see any way on earth that sentence holds up on appeal.