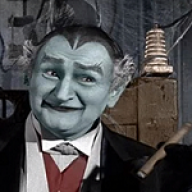 Dec 1, 2020
5,395
4,927
113
Some classic car enthusiasts in Nova Scotia who paid thousands of dollars to have their vehicles worked on or restored by a specialty autobody and mechanic shop are wondering if they'll ever see their money — or their cars — again.

They say they've made repeated attempts to negotiate with Curtis Customs Radical Garage in Elmsdale, N.S., and its owner Curtis MacLean, only to be ignored or sometimes charged more than their original contract. Some say they were told their vehicles would not be returned, while others have received them back in pieces.
We have the same type of asshole up here.
This organization is not BBB accredited. Auto Customization in Elmsdale, NS. See BBB rating, reviews, complaints, & more.

www.bbb.org