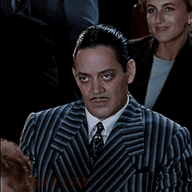 Grammar Fascist
Staff member
Dec 1, 2020
7,886
4,743
113
It couldn't have happened to a more deserving asshole:
A donor said the top Trump aide touched her inappropriately and "said vile and disgusting things" during a Las Vegas charity event.
www.huffpost.com
And they replace him with, wait for it
Pam Bondi.
I've put a question in to Dr. Neil DeGrasse Tyson - at what point does the collapse of the GOP become a singularity?