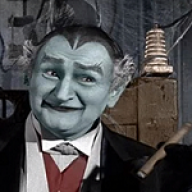 Dec 1, 2020
7,212
6,000
113
Australian cannabis reform efforts reached a historic milestone this week with Greens Senator David Shoebridge introducing the Legalising Cannabis Bill 2023. The measure would permit the "adult recreational use of cannabis across the country."

ca.internationalcbc.com
Senator Shoebridge's legalization measure marks the first time that a bill has ever been introduced to Australia's Federal Parliament that would, if approved by both chambers, legalize adult-use home cultivation and commerce across the nation.

"With just a sprinkling of political courage and collaboration mixed with a truckload of common sense we can make this law and end the war on cannabis." Greens Senator and Justice Spokesperson Senator Shoebridge stated about the measure in a press release.

"It's time to stop pretending that consumption of this plant, consumed each year by literally millions of Australians, should still be seen as a crime. Everyone knows that it is not a matter of if we legalise cannabis in Australia, it's a matter of when, and today we're taking a huge step forward. The Greens are here to get this done, and we'll be working hard to get the numbers to make this law." Senator Shoebridge also stated.