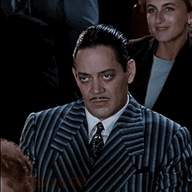 Grammar Fascist
Staff member
Dec 1, 2020
4,016
2,973
113
Marcell Ozuna just posted $20,000 bond and was released from jail. This is his second arrest for domestic violence. Apparently, police were called to the house and when they got there the front door was open and they could hear screaming inside.
So they went in to see what was up just in time to see Marcell grab his soon to be ex wife by the throat, hurl her against the wall and then punch her with the cast on his injured hand.
They are saying it "may be a while" before he plays ball again.
A while? Should be an eternity.
Marcell Ozuna of the Braves posted $20,000 bond Monday on charges of aggravated assault by strangulation and battery against his wife and was released from jail.
www.espn.com