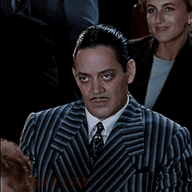 Grammar Fascist
Staff member
Dec 1, 2020
6,046
3,874
113
I tell you, this is just revolting.

I'm going to redo the back deck, so I went up to Lowe's to get some paint supplies and decking. I had estimated with standard pressure treated lumber 2 x 6 x 12 feet at around $7 per board.

I get there and go through, I kid you not, half a pallet of this stuff and can't find a single board worth using. Knots, warped, cracked, you name it. I then bite the bullet and go to the "premium" decking at $11 per board and it wasn't much better.

A Lowe's employee walks up to me as I'm chunking boards into the floor and says, "May I help you?"

I said, "Yes. Get in here and find me 7 boards worth using."

He looked at the lumber in the floor, looked at the stack I was looking through, said, "good luck" and walked off.

Turns out this lumber is American. They normally get their lumber from Canada. The difference in quality is simply astounding. It took 45 minutes and nearly half a pallet of "premium" lumber to find just 7 boards worth using to replace just seven 18 year old Canadian boards that have finally worn out.