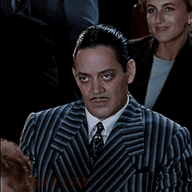 Grammar Fascist
Staff member
Dec 1, 2020
9,984
5,842
113
It seems that World of Tanks has been canned by Amazon Prime Gaming. First off, there's this thread:
Fartslinger Posted Dec 16 2021 - 15:39​
I knew something was up when the Amazon Prime Gaming connection with World of Tanks didn't show up yesterday or today. So I contacted Amazon Prime Gaming's support this morning and yup, guess what? AMAZON PRIME GAMING HAS DROPPED THE RELATIONSHIP WITH WOT.​
​
Me [6:22:56 AM] : It almost looks like Amazon has dropped World of Tanks? Amazon extended the last monthly package by two weeks and then poof! the whole connection has now disappeared.​
​
Rafael Victor [6:25:15 AM] : I understand you want to get your reward on World of tanks , Upon checking here The World of tanks is no longer available in Prime gaming.​
​
Well done WOT. Another great PR move. The Prime Gaming monthly bundles were fantastic - crew members, decorations, styles, missions - - all now gone!​
​
I also notice WG has said nothing about this. Keep the Silence is Golden attitude towards your players. This combined with the loot box fiasco truly inspires confidence in your product.​
​
And sure enough, if you go to Amazon Prime Gaming and look for World of Tanks, you get this: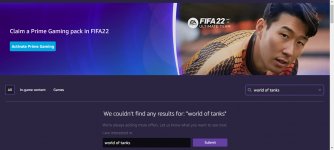 So much for the money people sank into that for their decorations and such.
Wargaming hasn't said a word about it as usual. There is no announcement or warning of any kind that it was coming. In fact, the last post about Prime Gaming was just a few weeks ago on the 25th of November where they state they're extending the current rewards period to the 15th of December:
Get ready for a scare… if you dare!

worldoftanks.eu
Apparently, that was to be it's last gasp.